Bacterial leaf spot or angular leaf spot diseases of cucurbits caused by Pseudomonas syringae have reemerged as important diseases world-wide since the beginning of the century (Lacault et al., 2020; Morris et al., 2000; Newberry et al., 2016). The outbreaks can be severe. For example, from 2013 to 2014, disease outbreaks caused by P. syringae sensu stricto (see Causal Agents below) affected an estimated 8,000 acres of watermelon and squash in Florida, including major commercial production areas. Estimated yield losses ranged from 5-15% in some fields due to severe infection at the early stages of production leading to foliar blighting and transplant losses. Other impacts of this disease included delayed fruiting of severely blighted seedlings, which negatively affected the marketability of the crop, as well as an increase in production costs ($60 to $100/acre) for growers due to additional copper spray applications (3-5 sprays) which became necessary in managing the disease for the remainder of the season. The diseases have caused similar impacts on other cucurbit crops.
Range of Hosts
In the United States the leaf spot diseases became problematic on watermelon in the Southeast and West. The disease was first reported in California in 2011, and was subsequently reported Florida in 2013, Georgia in 2015 and North Carolina in 2016 (Dutta et al. 2016; Newberry et al. 2015; Quesada-Ocampo 2016). Similar outbreaks in squash were reported in 2000 in Georgia and in 2006 in California.
Cantaloupe is a known host of P. syringae pv. aptata, a member of P. syringae sensu stricto, from European surveys (Morris et al., 2000). This disease was observed on cantaloupe grown in Florida in 2003 and in China in 2017 (Tian et al., 2017).
Similar pathogens were reported to cause Zucchini Vein Clearing Disease around the world (Lacault et al., 2020).
Likewise, pumpkins are hosts for pathogens from this group and cause both leaf spots and warts on fruits. Pumpkin warts were first reported in New Zealand (Sharrock et al., 1997) and more recently in Washington State in the United States (Tymon and Inglis, 2017).
Symptoms
Leaf spot symptoms consist of circular necrotic lesions, sometimes with a white to tan center, surrounded by a chlorotic halo. Marginal necrosis and water soaking at the leaf margins can also occur on some hosts. As the disease progresses, these lesions become irregular in shape and may encompass the entire leaf as a foliar blighting.
Warts on fruit are generally erumpent. On some hosts the wart has a bull's-eye appearance with a center sunken lesion surrounded by concentric rings of necrosis.
Warts on Pumpkin
In 2015, leaf lesions, and bull's-eye lesions and raised warts on fruit were observed on 'Cinnamon Girl' pumpkins near Mount Vernon in western WA
Leaf Spot on Watermelon
Approximately 8,000 acres of watermelon (and squash) were affected by bacterial spot
Transplant losses, severe infection at the early stages of the crop leading to leaf blighting and delayed fruiting of infected plants affecting marketability
Increased cost for growers due to the need for copper spray applications (3-5 sprays)
Severe outbreak in watermelon transplants grown in California
Causal Agents
Prior to 2013, reports of angular leaf spot disease were all attributed to Pseudomonas syringae pv. lacrymans, a member of species P. Amygdali within the Pseudomonas syringae species complex. The work of our team, our collaborators, and others demonstrated that the pathogens causing many modern outbreaks are more closely related to P. syringae pv.aptata, in the species P. syringae sensu stricto. Read more about the taxonomy of the pathogens causing these diseases here.
Disease Cycle

Figure 1: Generalized disease cycle for Pseudomonas syringae on cucurbits.
Epidemiology
The bacteria causing leaf spot on cucurbits are hypothesized to be seedborne. Direct evidence for seed transmission of P. syringae to various cucurbit hosts has been documented over the years (Bhat, 2009; Leben et al. 1981; Manceau et al. 2011; Shila et al. 2013). Likewise, analysis of the P. syringae populations associated with recent epidemics indicated the recent introduction and rapid spread of a clonal P. syringae lineage throughout the United States, again pointing towards a role in transplant production and seed infestation in disseminating this novel pathogen lineage (Newberry et al., 2017). Seed may therefore serve as primary inoculum for these diseases.
Spread of the pathogen from infected plants to healthy plants is facilitated by cool wet weather (Fig. 2). This is in part due to water movement of the pathogen and that these conditions are conducive to the diseases.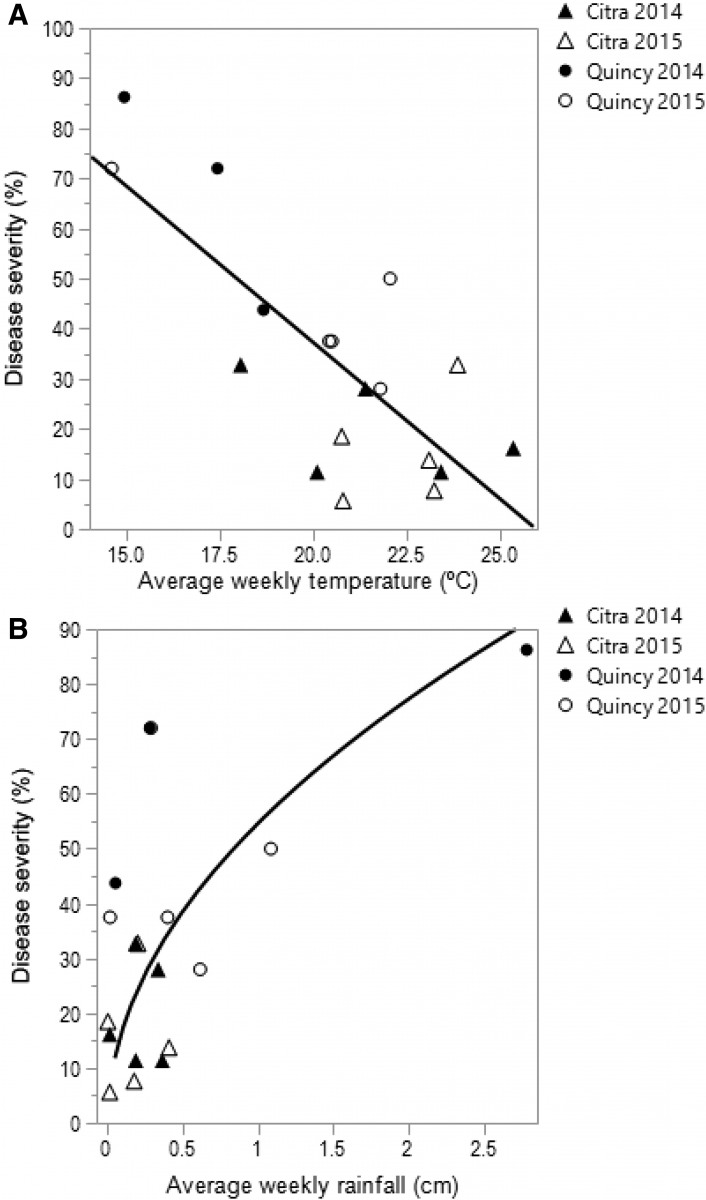 Figure 2: Environmental factors impacting disease development and spread.
Management
Use of clean seed and transplants is the primary management strategy to prevent the inoculum from entering a grower's field. Both are considered important sources of primary inoculum in Florida watermelon production. Infected transplants may be the result of seed inoculum. Thus, it is critical to develop management strategies that target seed health. Much of the research funded by this grant is focused on preventing seed infection, detection of the pathogen on seed, and seed treatments.
Once present several chemical controls have been demonstrated to be effective in reducing disease. Acibenzolar-S-methyl foliar and drip or copper hydroxide mixed with ethylene bis-dithiocarbonate reduced leaf spot on Watermelon (Newberry et al., 2017).
Because of the relationship between temperature and rainfall and their impact on leaf spot diseases, it is recommended that growers consider these factors when choosing a planting date.
Project Goals Related to

Cucurbits
Objective 1
Develop diagnostic methods for detection and quantification of the pathogens in seed and from environmental inoculum sources.
Objective 2
Development of novel IPM practices for crop production and seed production to reduce seed contamination/infection and disease.
Objective 3
Develop seed testing protocols and treatments for quality assurance.
Objective 4
Identifying novel sources of disease resistance to P. syringae cucurbit pathogens.
Objective 5
Analyze the cost-effectiveness for all practices developed.
Objective 6
International seed health extension, training, and mentorship.